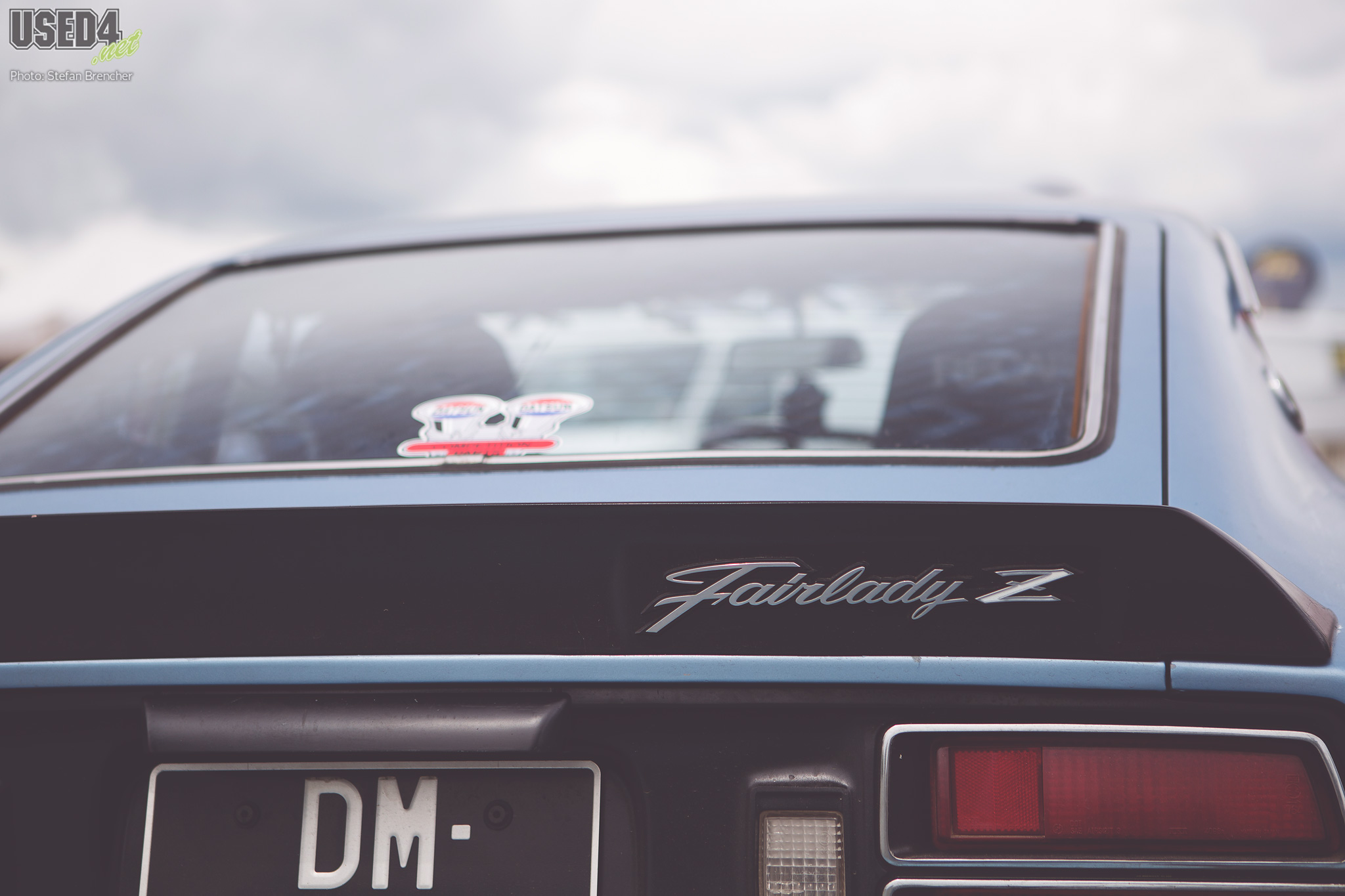 Jul

01
Tags
Verwandte Artikel
Share
Je t'aime FAIRLADY Z
Lately I visited france to be a part of the 2nd round King of Europe Drift Championship held at Circuit de L'Anneau du Rhin. As walking through the pitlane I noticed an outstanding car, what isn't that easy at a driftevent, so I took a couple of pictures. During taking the pictures and editing them at home I became curious about the owner of this beautiful car that pretty much describes my personal automobile dream!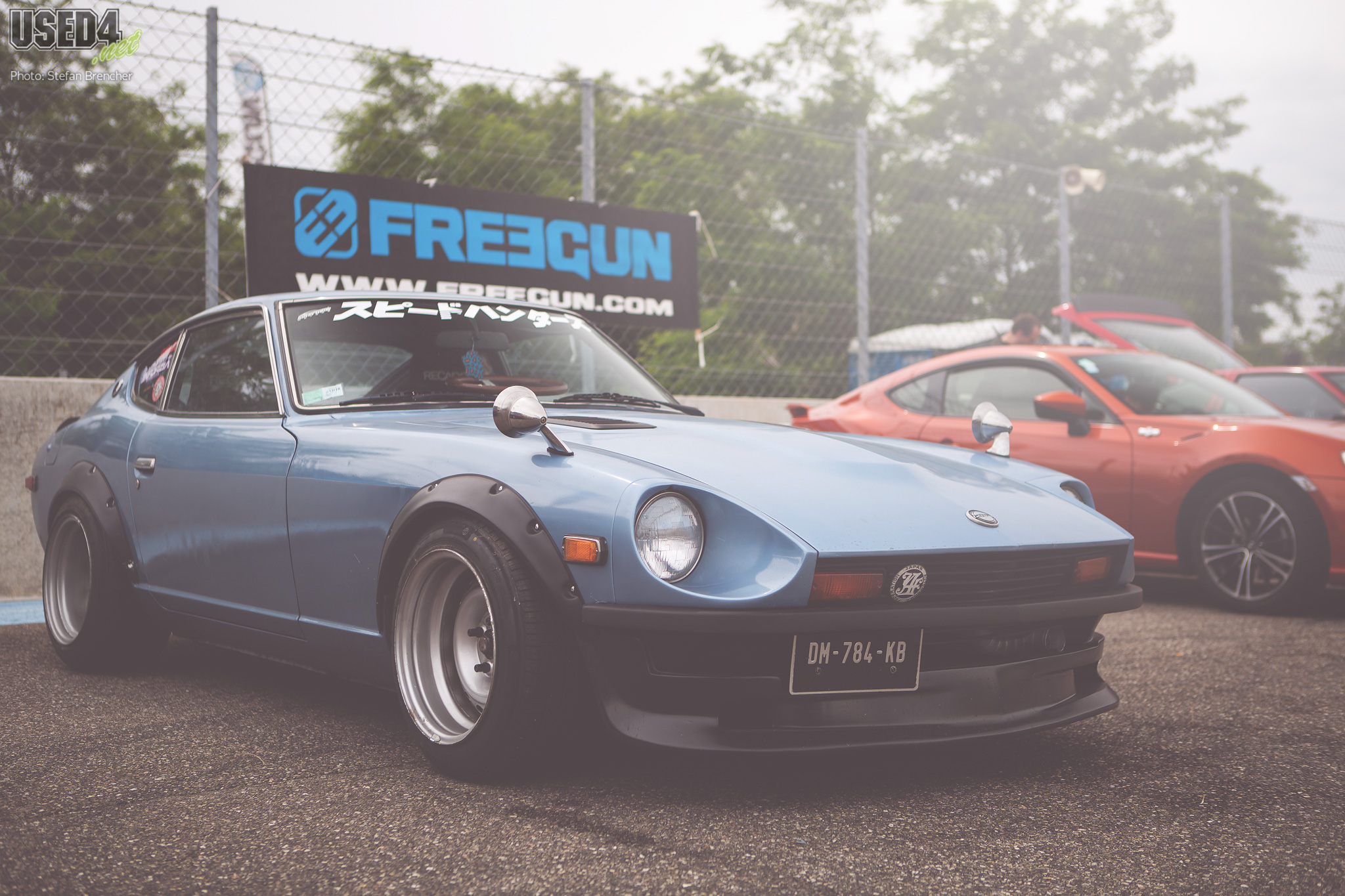 I uploaded some pictures to facebook and watched the reactions, thanks to the magic of social media, someone mentioned the actual owner of the datsun Z what makes it easy for me to get in touch with Antoine Gendraud from France. We had a chat about the event and the Z and he told me the story about his awesome Fairlady 280Z.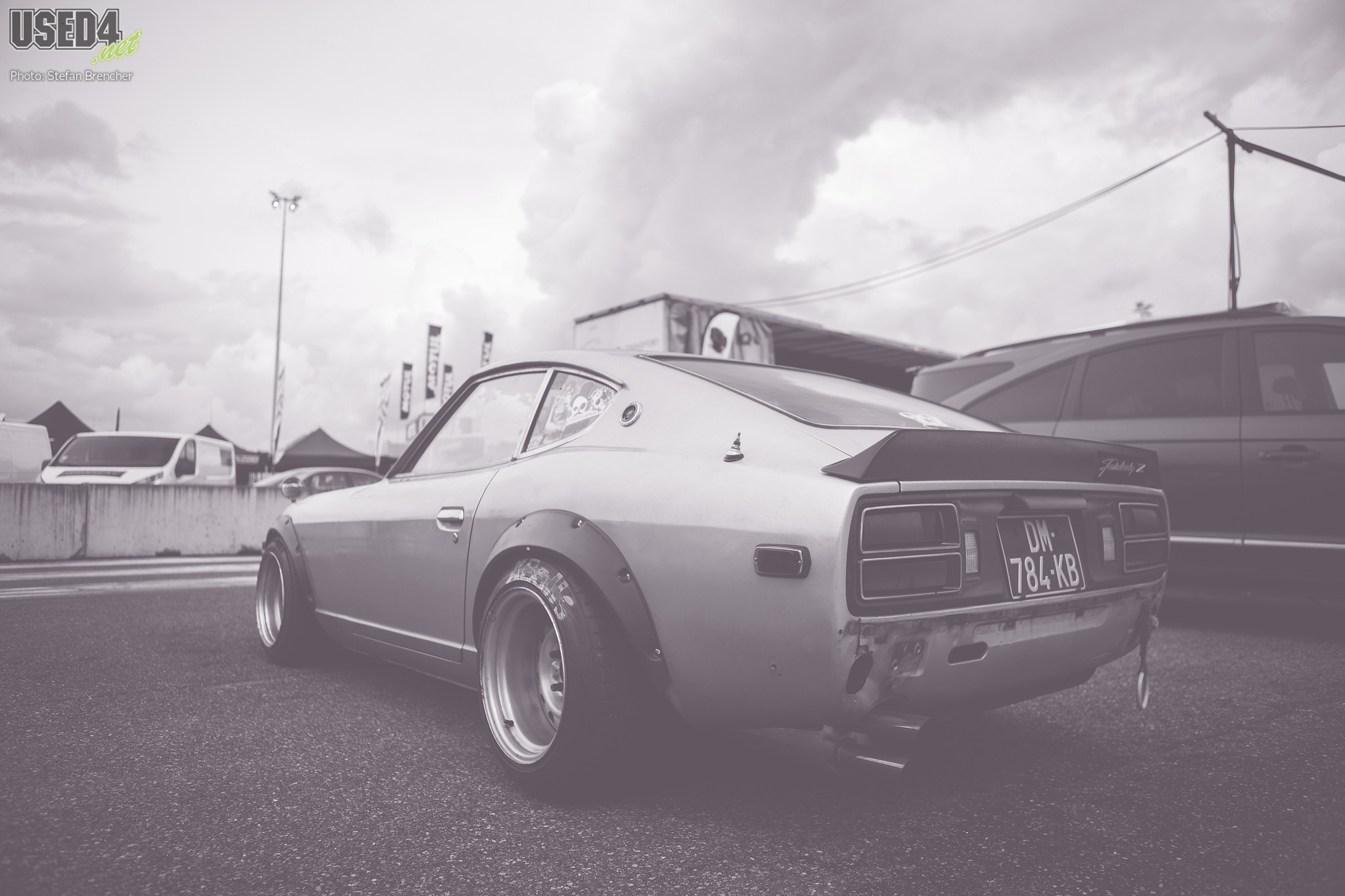 At this point I want to give the words to Antoine himself and mix them up with a couple of photos I took of his awesome ride:
"It all began in May 2014, I began to look for a Datsun Z car. I always wanted one, since I was maybe 12 years old or so. But these cars are so rare, even more in Europe, it was almost impossible to find one. Classified ads for an average car were well over 15k in France, which wasn't exactly my budget back then. I searched across all known websites, across all Europe and then, I finally found an ad for a 240Z to restore around 5k, in Hungary."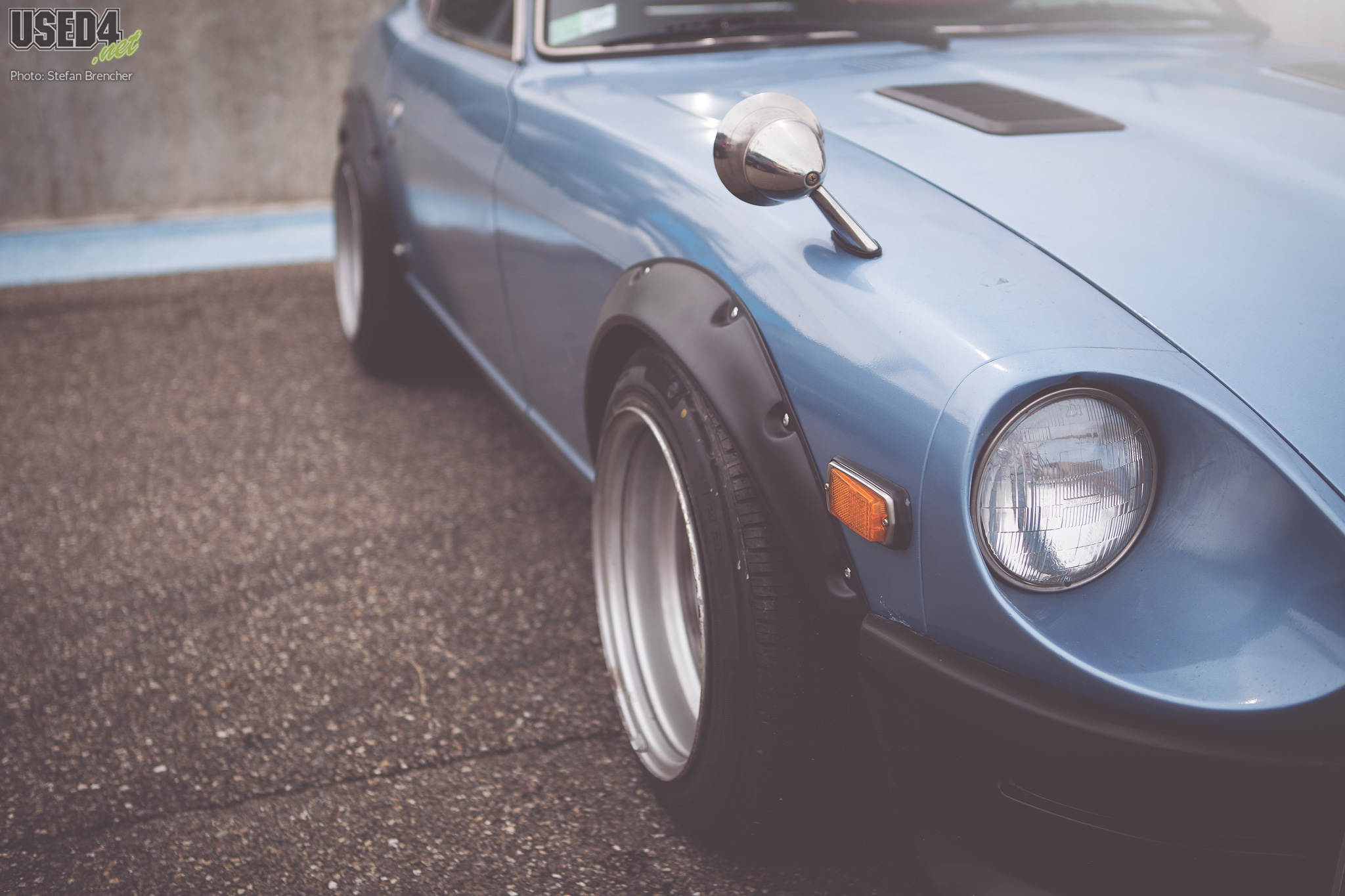 "I took the phone, rang the guy, and it appears that it was an old website, that the car was sold and that the guy turned into a business man, importing Zs from the USA, restoring them to showroom conditions and selling them restored. I then had an idea. "Listen, do you have a car that you didn't start to restore yet, eventually for sale?" He sent me pictures of 10 cars awaiting restoration. We spoke for a while, and I decided to go for this '78 280Z. He kindly brought it on the road with a new starter, new steering rack, plug wires, a few things here and there, and confirmed me the car was roadworthy."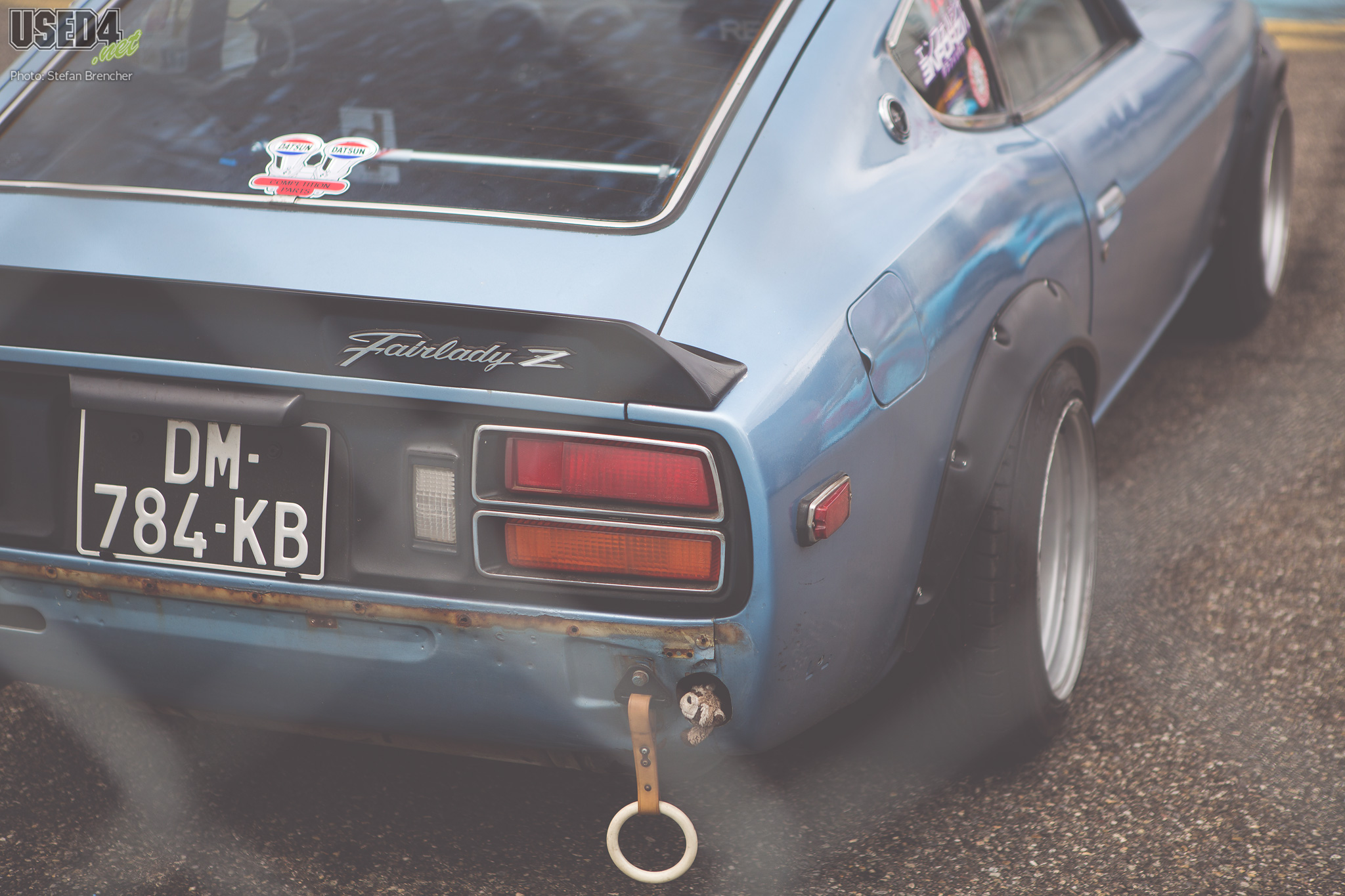 "The funny thing starts here. I booked a one way flight to Budapest, knowing I wanted it, arrived around 09:00 AM and the guy showed up at the airport with the Z. He drove me back to his garage, lend me the wheel for the last few kilometers. The guy was very honest while listing everything on the car before I came. So much in fact, that he offered me a new center console as he forgot to inform me the one in the car was lightly cracked. We signed the paperwork, and at 11:00 I hit the road back to Alsace."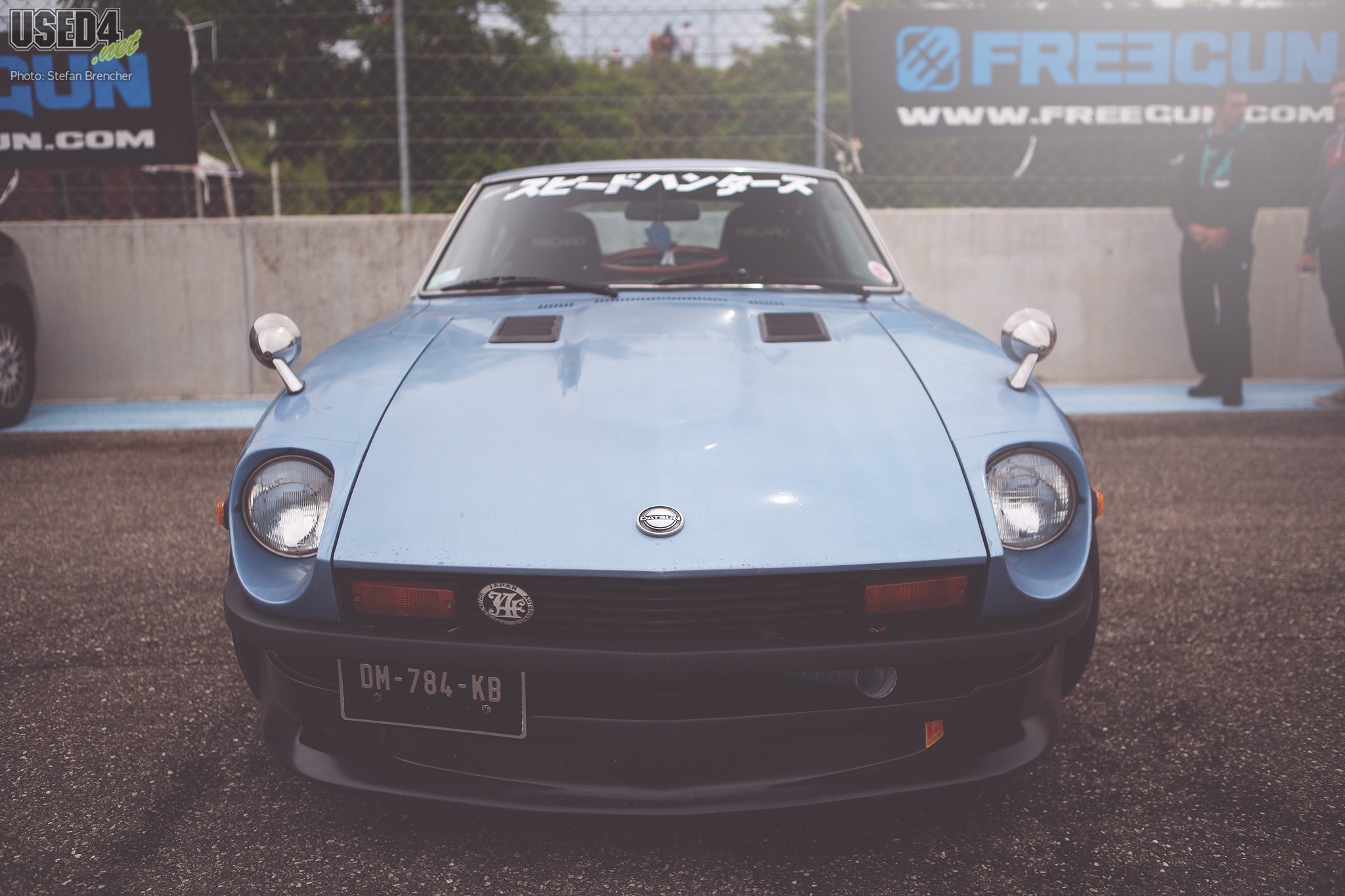 "I drove all across Europe. Through Hungary, Austria, Germany, Switzerland and finally France, without any issue whatsoever. The car was brilliant, faultless, It was an amazing experience.
Once at home, I knew I would go for the Restomod I've always wanted. The paint wasn't that great, but at least I would never be afraid of having a ding or a scratch like I would if it was brand new. I could do a full restoration in a few years anyway. I decided to keep the patina, go for a lower look, will staying period correct, using genuine/branded parts everytime. For the last two years, I worked on the car to what it looks like today, with the help from amazing friends."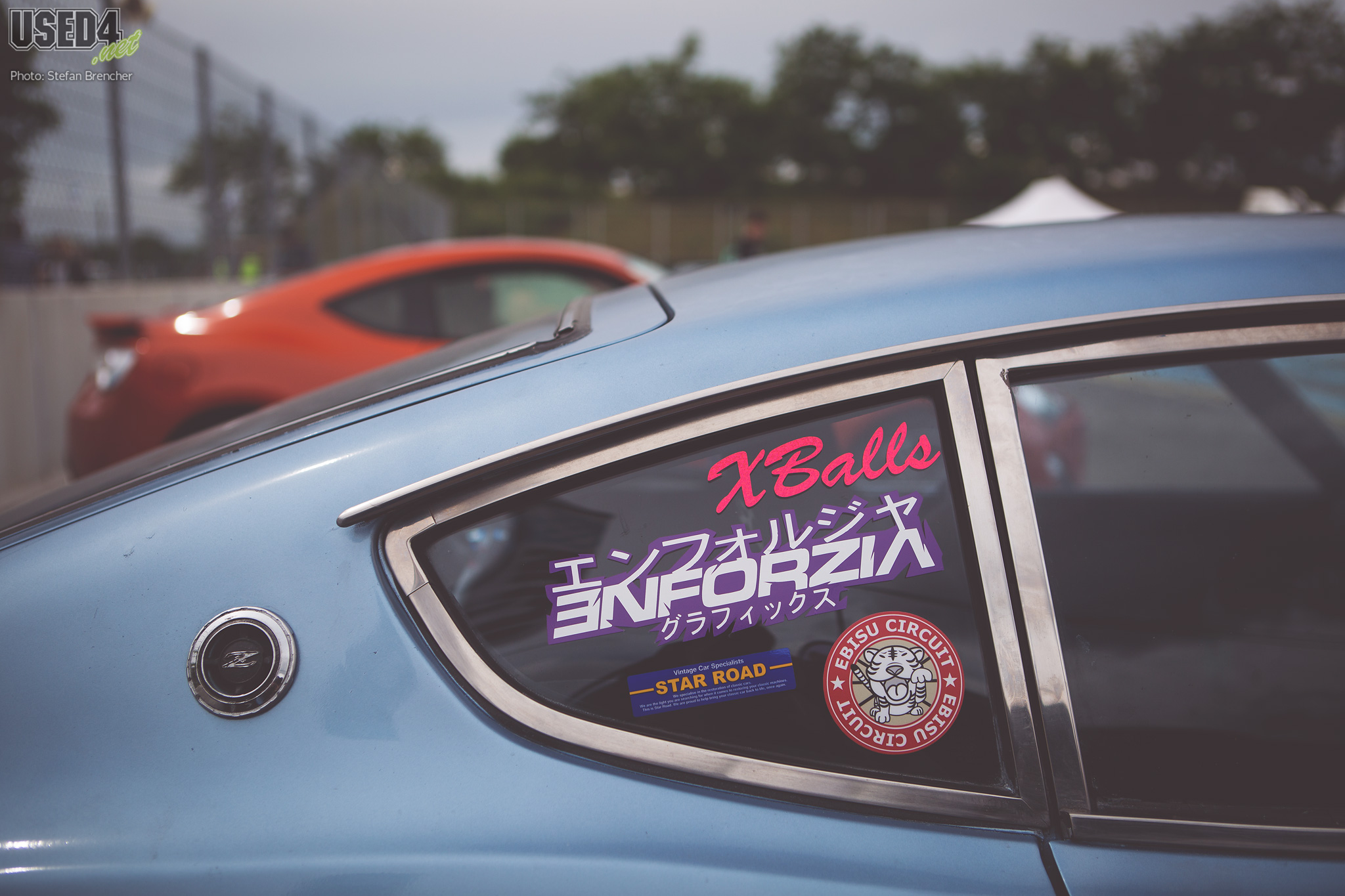 "Driftshop" managed to provide me with D2 Street coilovers for the 280Z, as the suspension arms are larger on this car, the standard 240Z kit wouldn't fit. They did weld the sleeves on, put ceramic grease on the threads, and set the compression perfectly in regard to the total travel of the strut. The comfort is comparable to stock, while greatly improving car's behavior."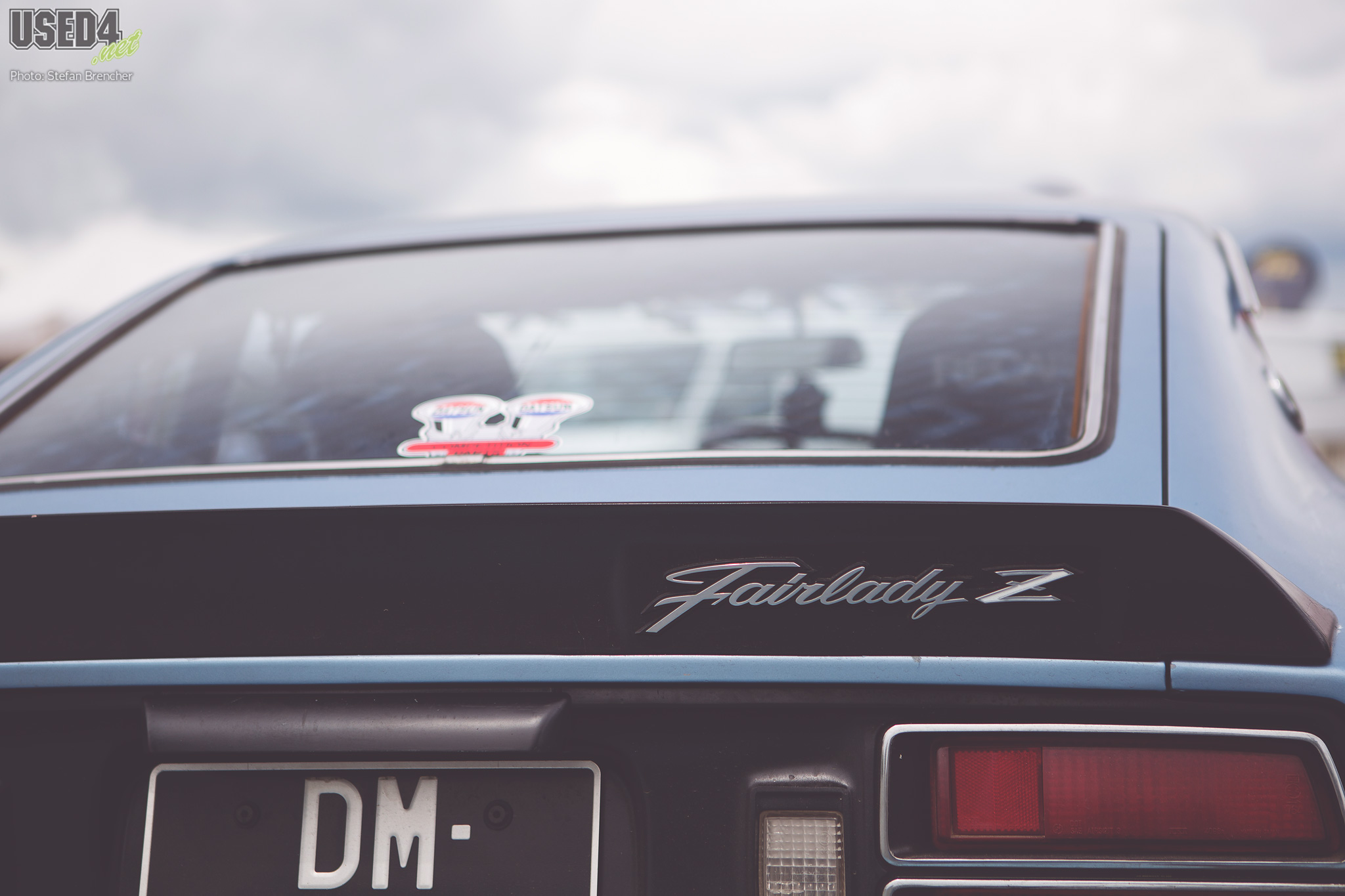 "Next up was to find some wider wheels, and I came across a set of steelies, 15×9 ET-6 upfront, and 15×10.5 ET-7 at the rear. I needed some spacers to accommodate the front spindle, larger than the center hole from the rims. Again Driftshop did provide me with custom made 25mm thick alluminium spacers. I ordered a set of 20mm for the rear, bringing total offset to -32 in the front, -27 in the rear. While fitting the coilovers, I saw that my front right brake line was leaking near the caliper fitting. Rather than trying to re-thread, I ordered a set of brakes from Silvermines Motorsports in the USA."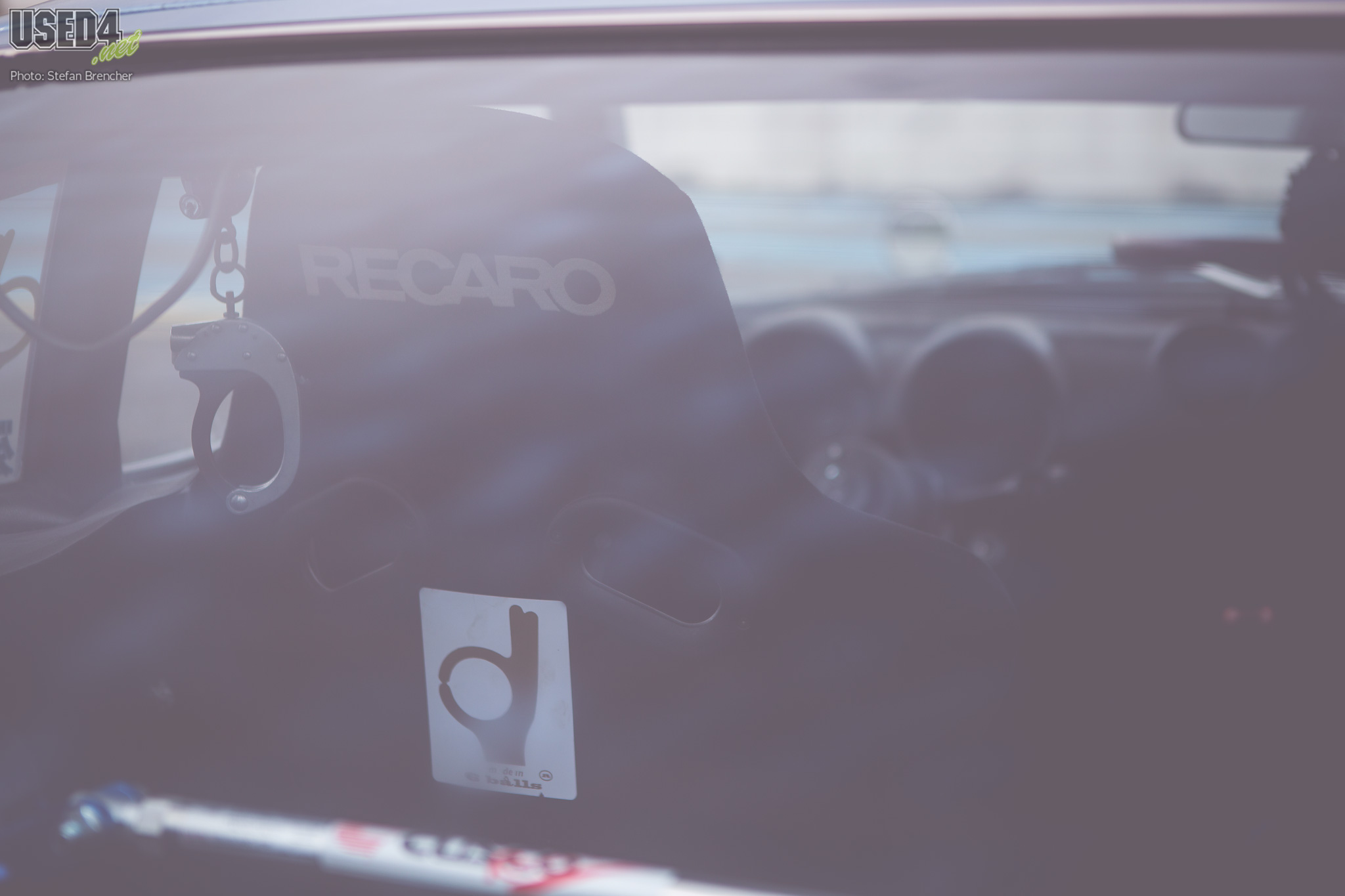 "The car is now equipped with a Stage 4 big brake kit, 4 piston calipers with drilled and slotted rotors upfront, and disc brakes in the rear, slotted/drilled as well, with stainless steel lines on four corners. I fitted a 1 inch master cylinder to accommodate the brake's size increase. I ditched the front and rear bumpers also. They're almost 17kgs each!"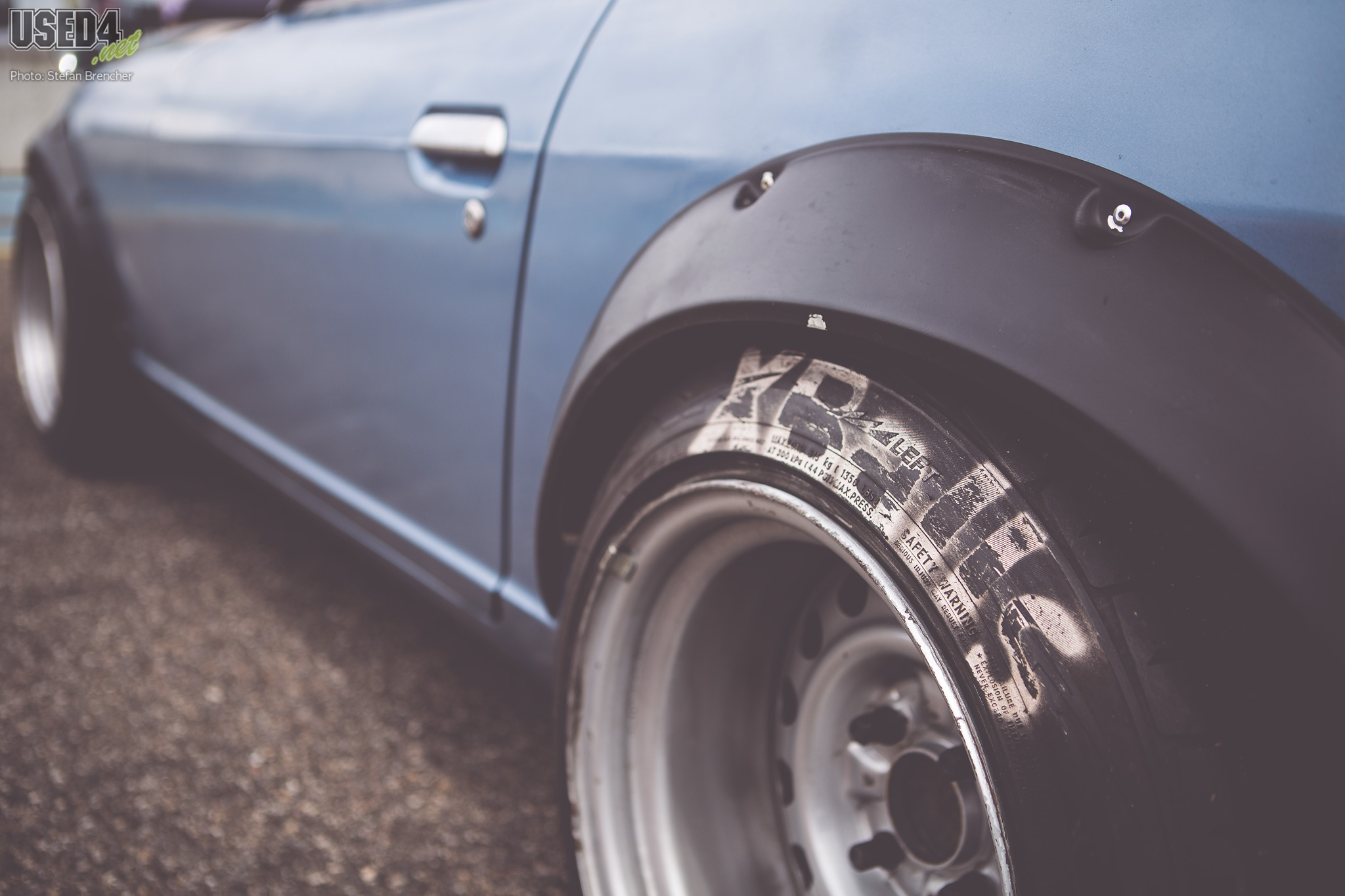 "My steering wheel had seen better days. So I went for a Nardi Classic wooden Steering wheel, and I fitted a Snap-off quick release in between. This resulted in having the wheel at the exact same stock distance, while allowing to enter and exit the car more easily.
The previous owner had some speakers in the door panels, and he did drill the panels to fit them. I wasn't planning to run a stereo anyway, and those big holes were ugly. Compared to the price of replacement OEM panels, I fitted carbon fiber door cards, from FRP Automotives in the UK, which replicates the OEM shape, in full carbon-fiber. I fitted some straps from Takata, new window winders and called it a day. Interior wise, the driver seat was torn. Again, compared to the price of new covers, I got a deal on a pair or Recaro pole position, and in they went. The car is equipped with a vacuum gauge in the center console for diagnosis purposes.
Exterior wise, there's a pair of fender mirrors, OEM JDM ones, I've chosen to take some used one to fit the car's patina. FRP Automotive did provide the ducktail, front lip and front bumper. The latter two are fiberglass, while the ducktail is OEM. Fenders flares are from Marugen Shoukai in Japan. My friend Nicolas (Lehman) did cut and seal the fenders to accommodate the wide tires. Chassis-wise, I ordered the front and rear strut braces from Cusco Japan to stiffen the car further."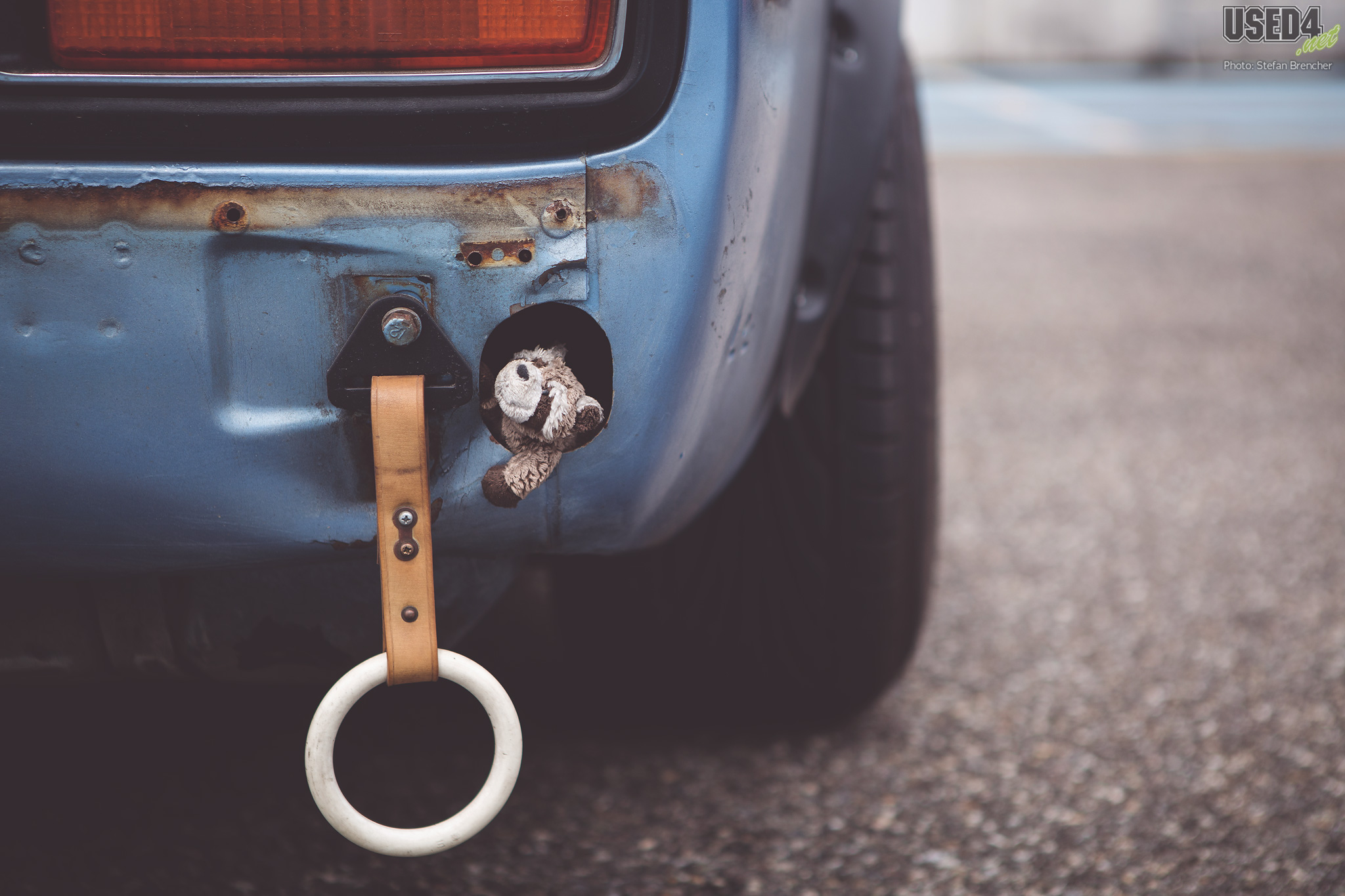 "Engine-wise, I got a deal on triple Italy-made Weber 40DCOE carburetors. I entirely dis-assembled them, and gave them to my friend Niggi who did micro-blast the bodies. In the meantime I did order all the jets, and gaskets, anti vibe mounts, all the small parts, fuel pressure gauge, fuel lines, fuel filters and fuel pump, 70mm air horns, linkage, everything for a clean installation. I received them as new, and put everything together, the week before the Driftcup where you saw the car. ZStory provided me with an full 1 5/8 race inox exhaust (6to3to2to1 configuration)
There's the list of parts so far, I think I didn't forget any:
– FRP front lip & front bumper
– OEM Fender Mirrors
– Marugen Shoukai fender flares
– OEM Ducktail
– 15×9 ET-6 fronts
– 15×10.5 ET-7 rears
– D2 Street coilovers (weld-on)
– Cusco Front and Rear strut brace
– Front Big Brake S12W 4 Piston Calipers
– Rear Maxima Caliper
– Drilled/Slotted Rotors front and rear
– Stainless steel brake lines
– Full Race exhaust
– Triple Italian Weber 40DCOE carburetors
– Nardi Classic
– Recaro Pole Position
– JAF badge
– Special mention : StarRoad Garage and Ebisu Circuit sticker, brought back from Japan
Soon to come :
I'm on the hunt for real wide wheels, 4×114 is so rare and hard to find in wide sizes. If anyone had a contact, please let me know! I plan on upgrading the whole subframe to tubular from TechnoToy Tuning. Later, why not swapping the engine with an RB, if ones wildly appears?
I would like to thank DriftShop for all the help and parts they managed to obtain for my build. They're a very reputed shop for all drift-related parts, they sponsored and helped to organize the Driftcup for the last ten years, and the team even became real friends in the meantime."
Shout out to the Driftshop-Team:
Nicolas Koenig, Steve Leiber, Anthony Provenzano, Valentin Landrieu –  www.driftshop.fr
Thanks to the FRP Automotive-Team:
Craig and Claire Davies
Thanks to my awesome friends:
Nicolas Lehman, Jean Hipper, Niggi Sutter
Words: Antoine Gendraud
Photos: Stefan Brencher – USED4.net